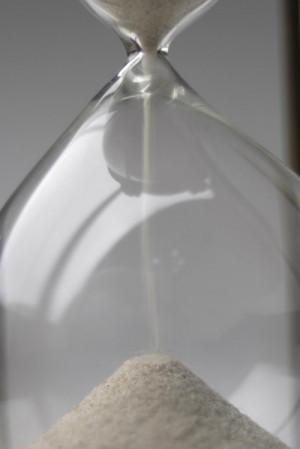 Don't Put Dirt On My Grave Just Yet!
Recently Rolling Stone magazine interviewed Madonna about her assault on ageism and she commented that ageism isn't something men experience. I recoiled after hearing that remark! It confounded me because, over the last year, I've noticed more people making ageist remarks towards me. While I expect they are not entirely intended to be cruel, but merely snide jabs, I do feel they are pointed remarks on my being a middle-aged man, aka a "Daddy." I've fought aging for a number of years by doing the typical things you'd expect like coloring hair, dressing more youthfully and following a fitness routine. Admittedly, I've even had a couple of professional procedures; not for vanity's sake, but to boost my confidence and self-perception. I eventually stopped coloring my hair, I began dressing in appropriate but fashionable clothing, and I've evolved from following a structured gym routine to other healthier lifestyle options like eating better, participating in more outdoor activities (running/cycling), I have also starting yoga "fusion" classes and I participate in group exercise classes. I'm actually happier with myself as the "rediscovered me," but I am also resigned to fate knowing that I can't fight aging forever. Time will catch up.
We all know looks are very important and we're told people perform an assessment of us within seconds of becoming acquainted. Much of that is based on looks. I want to influence that assessment as much as possible and have it based on qualities that I want to be evaluated on. One must work hard to put their best face forward and project youthful vitality. In order to have a healthy state of mind regarding aging, I believe there are subtle things a man can do to enhance his appeal. It is all about paying attention to details; a well-executed haircut, tailored clothes, routine professional dental care, using an esthetician to perform facials, and grooming of nails and body hair (No one wants a hair farm sprouting from the ears). Cosmetic procedures like botox and fillers are perfectly acceptable treatments to keep a middle-aged man in tip-top shape. Being dapper is all about maintenance.
I've addressed the outside, but what about what's below the skin? If there's nothing under the hood, then what's the allure? To accompany devilishly handsome looks, you've got to have a brain, passions, interests and yes, even strong opinions. A man with a backbone can be just as sexy as a man with great looks. Age brings life experience and knowledge that is vital to good decision making. We should celebrate age as an earned treasure and not denigrate those advancing in years.
I'm far from done!
For Fun: