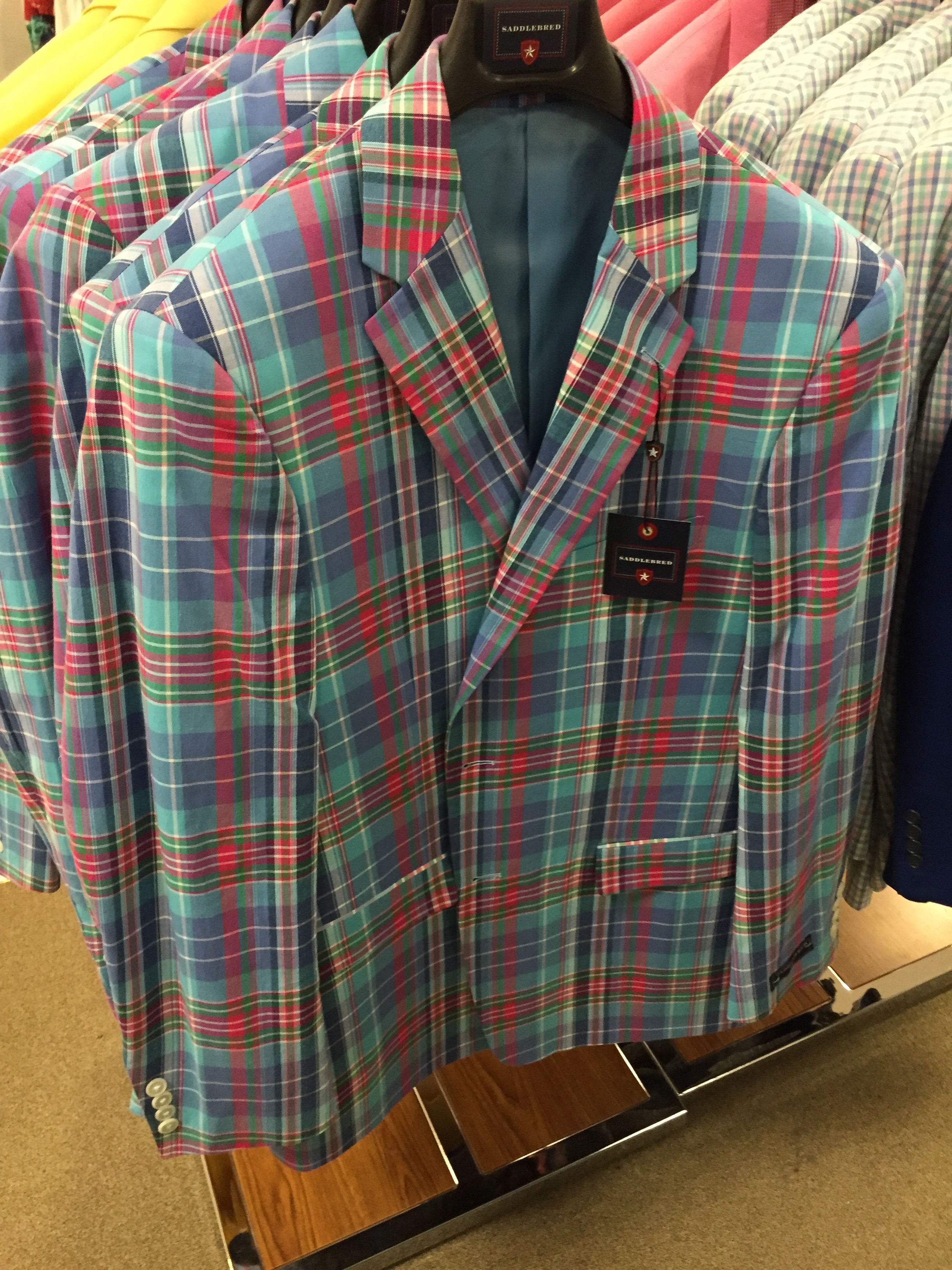 For slimmer men, men's shopping is basically a pain in the rear. The cuts are wrong, the legs are too wide, and if you find something that fits, the colors or fabrics suck. I'm sure if I spent some time online, I could find things I like. Recently, a facebook friend was making the same complaint and one of his friends recommended Belk.
Much to my surprise there is a Belk store near New Braunsfels. So, of course, I hopped into the car and drove to it. When you arrive, the store looks like a fancy plumbing fixture store, certainly not the entrance I expected for a retail clothing shop, but nice nonetheless.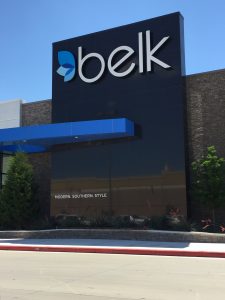 It is a bit of an odd store, not too large, and filled with vignettes of major brands, bit tiny ones with a limited selection. I will give them credit for carrying varied sizes and well-stocked with the hard to find "men's short shorts," 7 inch inseam. So that made me happy, particularly at a $25 (on sale) price point.
The inventory sports a number of things you won't find at Macy's or Dillard or Nordys. I think their buyers are bit more youthful.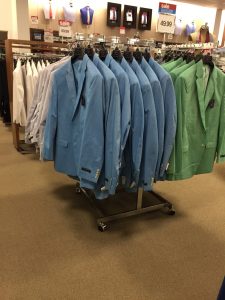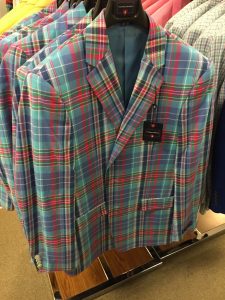 I would not say to make a mad dash down there, but if in the area, it is work a quick walk-through.