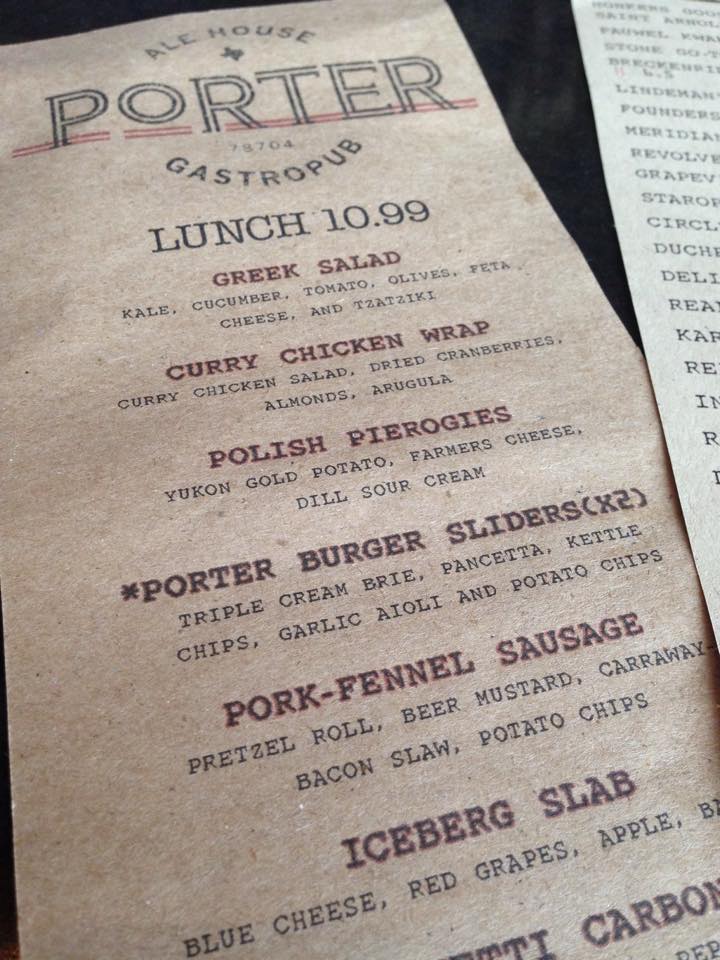 Porter Ale House and Gastropub
Most of my visits to Porter involve a beer or glass of wine and maybe some snacks while hanging out with friends and neighbors. I've had dinner and brunch a few times. It is always friendly place and I've always been serviced well, but living next door probably helps because I actually hang out with the owners from time to time. I have a few favorites that are my "go to" meals, namely the spaghetti carbonara. It is quite delicious. Rich as it can be, but really tasty. My biggest complaint about Porter is getting the Go Local card discount applied to my tab, half the time I just abandon the idea because it seems like a big pain when I ask to have the discount applied.
My suggestions are; the beer cheese fondue, spaghetti carbonara (lunch and brunch only), sliders and the roasted beet salad.