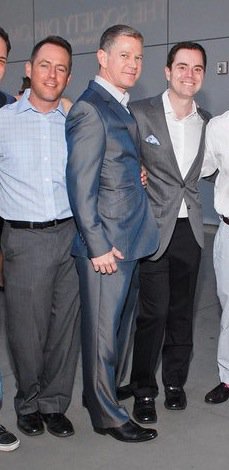 Don't Dress Stylishly, Dress Handsomely!
I'm no fashionista, but I like looking good and being well put together. I chuckled at this blog because it is a bit over the top for my tastes, but there are some great cues. I think there are three essential elements to dressing well: fit, finish and fashion. Your clothes should always fit you well, good tailoring is essential. Know your body type and what clothing looks good on you. Fabrics are very important. Make sure you're wearing seasonal appropriate clothing; you can wear shorts in winter but you might get a funny look if they're light blue. And lastly, fashion. Don't overpower your look with too many trendy clothes. Remember tribal printed shirts? Don't see them too often anymore, do you?  A few fad-ish things are fine, but make sure they have a short shelf life. Once upon a time, there was the last man who wore a wig. Ha!
Here are some of my favorites on Pinterest.