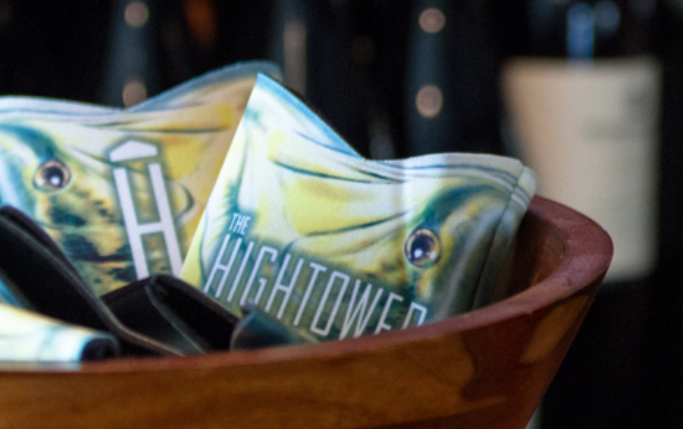 Hight Times at The Hightower
I had completely forgotten that I recommended the Hightower as a destination for dinner. I took the recommendation of a coworker and voila, a group of friends and I found ourselves there after a few early libations at the Driskill Bar.
The appetizers were phenomenal. The brussels sprout were savory and included the strong suggestion of peanut butter. Simply delicious! We also selected the smoked redfish spread and the pimento cheese spread, both were really quite good. A couple of people complained of too much salt, but I thought all was fine. The menu took a bit of deciphering, but I approached it like a tapas menu and was able to figure out a pairing to enjoy as an entree. I had the ceviche, which was a little flavorless after the strong taste sensations of the appetizers. Everyone at the table dined on a variety of offerings and the chicken thighs as well as the hangar steak seemed to take all the kudos. I must mention that one piece of chicken was not cooked properly, but the staff was quick to correct the situation and graciously removed the item from the bill.
Our waiter was quick, efficient and attentive. He also made several suggestions that we took him up on, from wine to "the best brussels sprouts on the planet!"
My only complaint was the noise level. They needed fabric and under table and chair cushions to buffer/absorb sound. My ears are still ringing! So the place is really fun, really loud and really tasty.  Try the caipirinha. Trust.