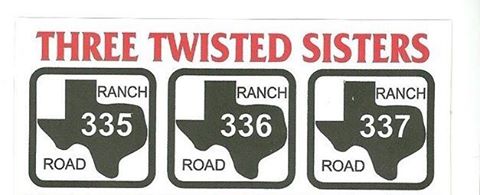 Want a Romantic Day Trip? Try Three Twisted Sisters
Three Twisted Sisters is not a wine btw.
Seriously, grab your bf, partner, friends, whomever and hop in the car, slide open the sunroof and roll down the windows. There's no better way to spend a day in the car than a Hill Country drive on the Three Twisted Sisters route. We're supposed to have a gorgeous weekend and a little romantic drive before Valentine's Day might be the trip you needed.
You can google for more info about the trek. Note that a lot of motor cycle riders love this route, so be warned.
One other nice day trip is heading out of Austin on 290W, taking 165 to Blanco then heading into San Antonio the back way. From Blanco, you can travel back through to Wimberly via Devil's Backbone to Kyle and then 35 to Austin.
Enjoy.