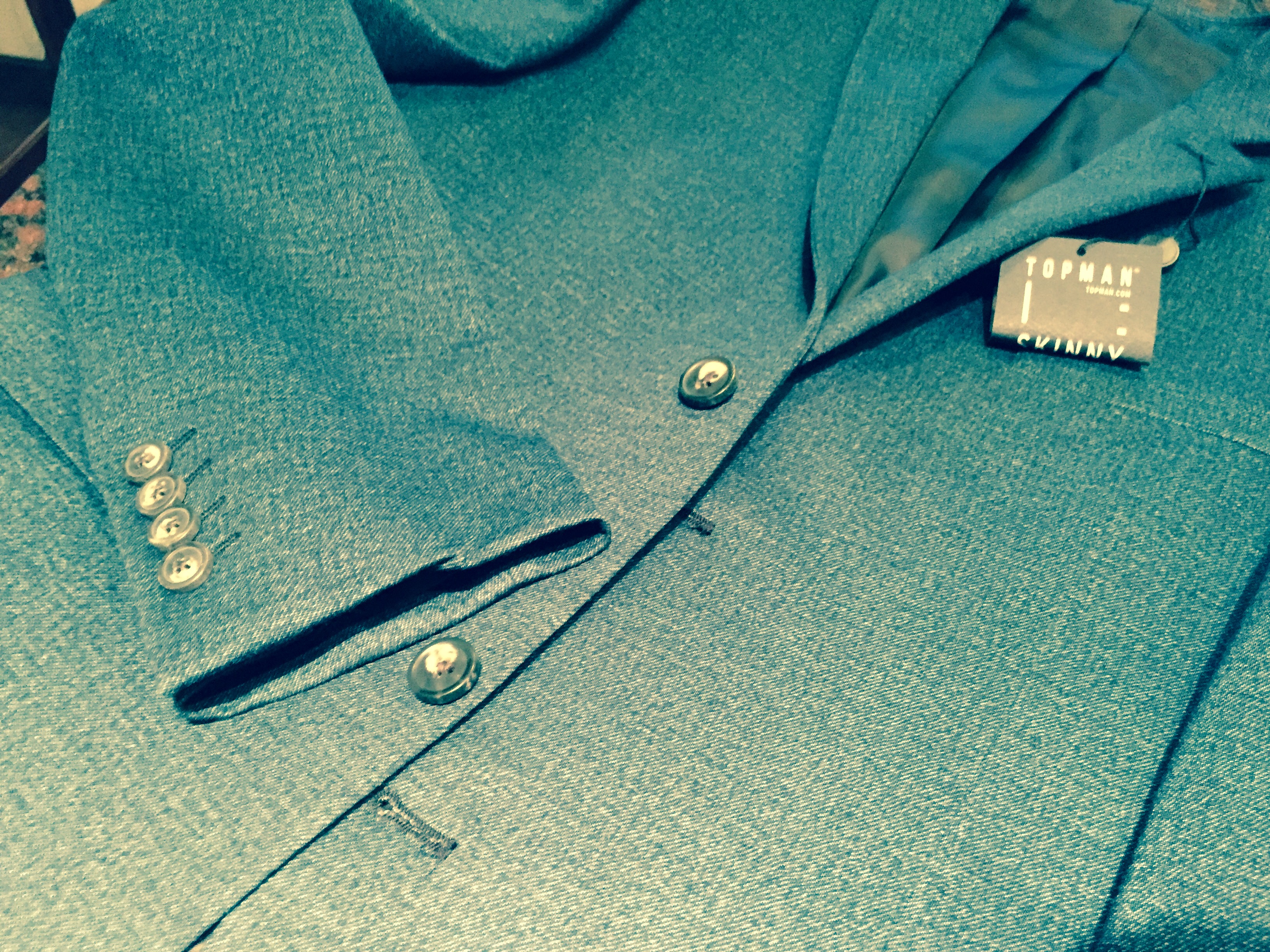 Dressing well can be expensive, so it is a blessing when there's a manufacturer that produces a fashionable product at a great price point. One of my favorite finds is Topman, a line of men's clothing available online and locally at Nordstrom. Topman fits a slimmer build very well, but know that the sizes run small so you'll likely need to purchase a size or two larger than you typically buy, particularly if purchasing the "skinny" line of clothes. I've found Topman clothing holds up to dry cleaning, the fit stays true, and the fashion can last a season or two, easily.
Another alternative for fashionable finds at a lower price point is H&M, but be advised the fabrics are craftsmanship are mediocre and don't have much longevity. Not to toss them to the wolves, but the stuff isn't stellar craftsmanship. H&M is very affordable, so if you need something quick and easy, grab and go – but keep your expectations in line.
My latest find via Topman @ Nordstrom Baron Creek is a fantastic evening blazer. At $160, it was a steal for the quality of fit and finish.