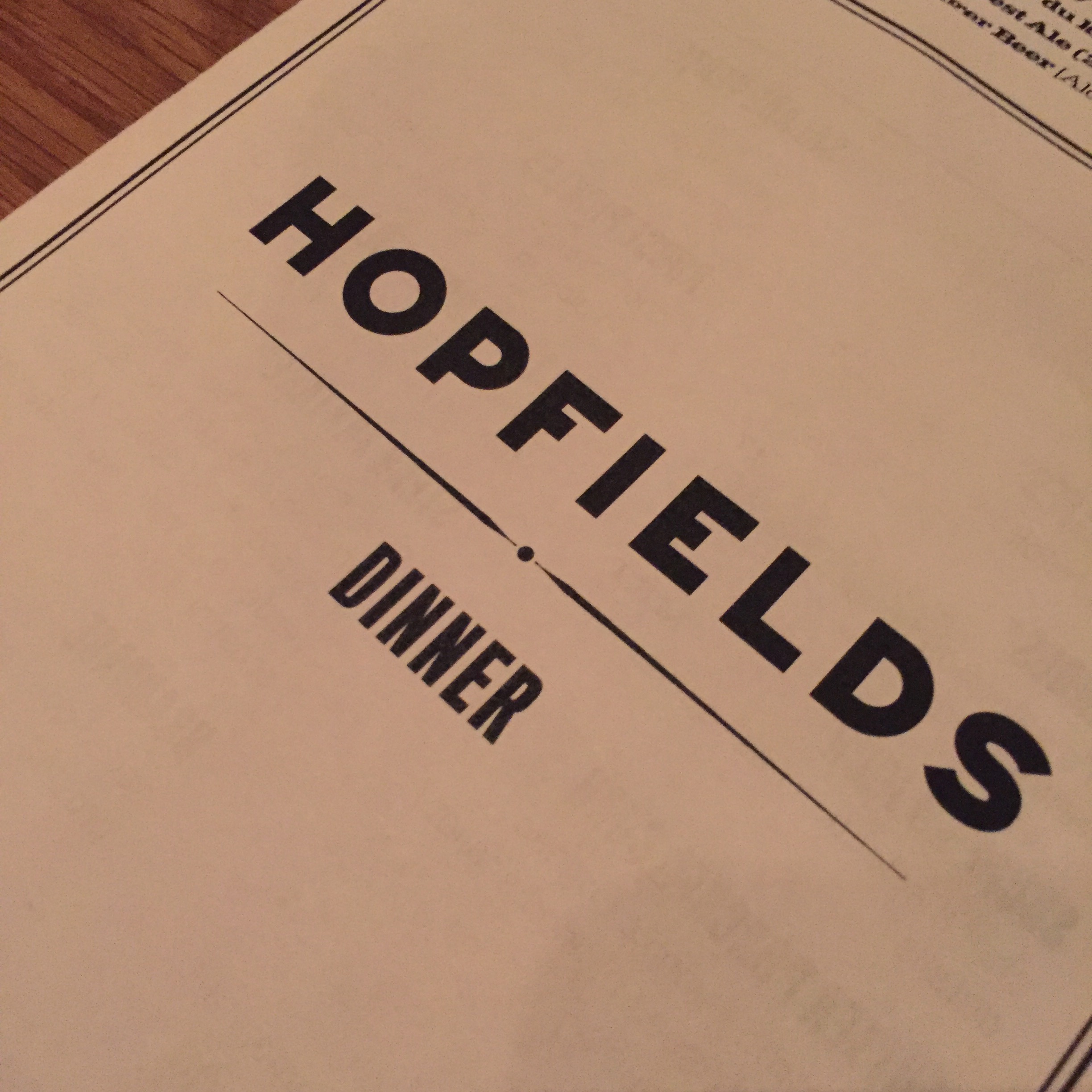 Hopfields Gastropub in Midtown.
First and foremost, if you try to find this place coming from the South, don't listen to your car's navigation. The restaurant is not anywhere close to where you're told to go. However, where it tells you to go, park immediately if you can find a spot! Once you're out of the car, walk to the Northeast corner of the building and you'll be right where you should be. I loved the bar menu. The cocktails were superb, albeit a tad sweet for me. Our table dined on a variety of entrees; the mussels were excellent, the steak as well and the pasta dish all received high marks. Of course, the bottle of wine may have helped with those rave reviews.
The place is cavernous and leads to back rooms and nooks that make you feel like you're in an English pub. It is a well conceived space. Intriguing, actually. If my memory serves me correctly, with tip included we averaged about $60 per person. If you are on a cheap date, you might look elsewhere. If you want a fun place to hang out, the bar is great for people watching or waiting on your table. Call for reservations, trust me.