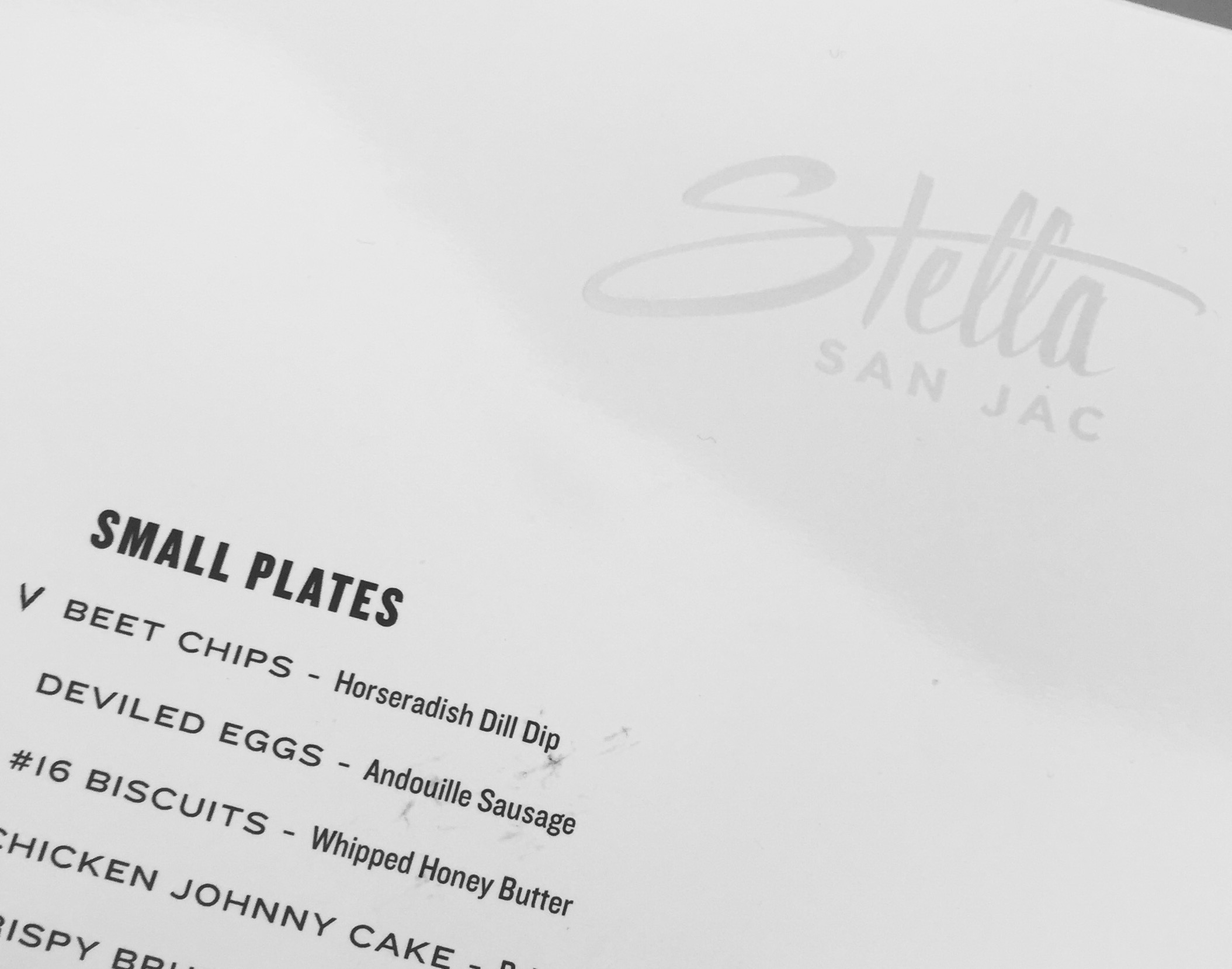 Stella San Jac is Stellar. Featuring the Best Biscuit Ever!
Hotel restaurants in Austin have really upped the ante in recent years. Many of this city's finest restaurants reside in hotels. The new downtown Westin Hotel does not disappoint with the dining experience offered at Stella San Jac. What a treat both aesthetically and culinarily. I've dined at the establishment twice, once for an office luncheon and a second time for an intimate breakfast. Both meals were splendid.
My lunch was the Avocado Salad. It was served in a chilled bowl, the greens were super cold, but not frozen or wilted from chilling, and the fried avocado; perfect. What's lunch without some spirits? They bar had ample beers to choose from and they, too, were served ice-cold.
My breakfast experience was just as pleasing with quick seating, service and food delivery. I thought the prices were agreeable and the food delicious. I had the banana pancakes which were served with candied tangerines. They blew me away! At first I was a bit miffed at a $5.00 tea, but the offer of a to-go glass made that all the more palatable.
It won't be my last time to dine with them. I absolutely loved it.
Treat yourself to the 3 for $5 #16 biscuits. Bacon drippings, flaky crust, topped with sea salt. Pure ecstasy, to say the least.