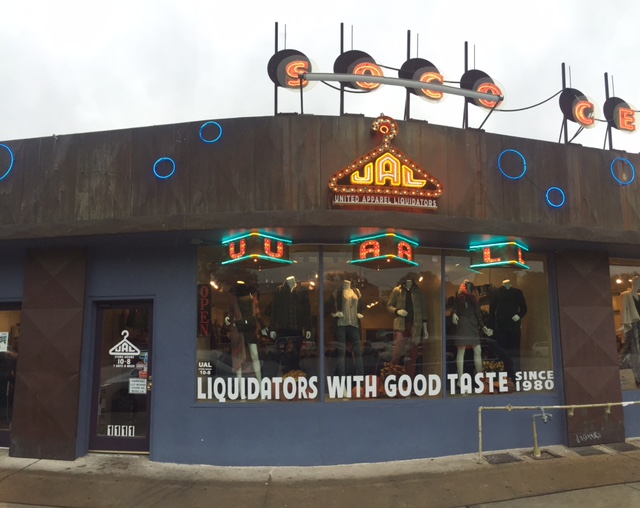 SoCo Shopping on the Cheap
We all like a great bargain. There's nothing like the satisfaction of landing some great clothes at an awesome price. A number of months back, I went to a Men's Fashion Event during Austin Fashion Week. One of the vendors was UAL. They had a limited assortment of clothing, shoes and accessories on display, but the brands were great, the sizes varied, and the selection limited.  One of the things that chaps my buns is when you see 900 items of the same thing at discount stores, Macy's, outlets, etc… UAT manages to receive limited run inventory, which is rather cool.  You don't have to worry about seeing 5 people out in the same outfit.
My only gripe is that the retail store is quite claustrophobic, almost overwhelmingly so.  I'd suggest you pal up to an employee and let them know your likes so you can get a personal shopping experience and selection.