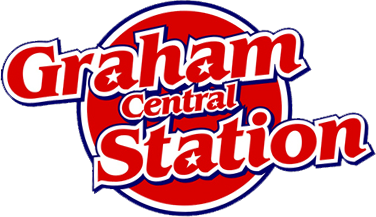 New in Town? Need a Cowboy?
…or Karaoke, or 90's Pop music?
Most people I've talked to who relocate to Austin from cities outside of the South, namely East Coast acquaintances, are disappointed that there is not a plethora of cowboys, hats, big hair and western boots in Austin. Sixth Street, East Sixth, Dirty Sixth, The Drag, West Sixth, SoLa, SoCo and The Warehouse Districts are far from Country and Western hot spots.  Austin is actually quite metropolitan and homogenized these days. So where do you go for an authentic Country night out? Step into Graham Central Station, all your curiosities will be satisfied. You might even develop some new ones.
I'm the first in line to say, "Let's do something different!" and we definitely did. The continuation of birthday antics landed us on a cold, wet, and nasty night in far North Austin at this megaplex with three entertainment vignettes; a full-on Country music bar, a Karaoke bar, and a Top 40 music bar. Toss in one of the most wildly varied crowd of patrons and voila, you've got hours entertainment. We witnessed cultural "dance-offs," a wide range of stylized country dancing, provocative and titillating dating/courtship displays, coupled with random sightings of all sorts of gyrating, off-key singing, and generous consumption. All in the name of a good time. …and that it was, actually.
While certainly outside of my normal scope, I have to hand it to the Graham Central for being inclusive, welcoming, inexpensive, and entertaining. I saw straight, gay, perhaps bi, black, white, Asian, Hispanic, young, old, short, tall, big and small. This was a complete melting pot and all the more fun for it. Certainly something to check out.
A very happy birthday to Cára Q.. We had a blast!